On any given day, Mecosta County Jail houses up to 100 men and women. Chaplain Randy Hahn and his wife, Amanda, have served this county since 2017 and as lead chaplains since 2022. 
In his past life, Chaplain Randy experienced a handful of stints inside the Mecosta County Jail as an inmate. This is what he refers to as training ground for what he does now. It was during a battle with cancer in 2017 that Randy came to Christ. He saw the miraculous work of God's healing in his throat after doctors told him he would never speak again. From there, he committed to share God's faithfulness wherever possible. 
The fruit of Randy's work with inmates is evident. Shane and John are two returned citizens – John who has been sober for 7 months and Shane for about a year. As a ministry, some of our most rewarding work is witnessing people come into jail one way and leave completely different.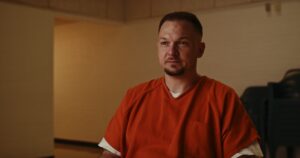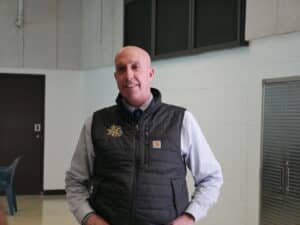 Both Shane and John spoke at Randy's fundraising banquet on September 15. John shared this to his Facebook account: "Sitting in the church parking lot for the Reach the Forgotten fundraiser, makes me proud of how far I have made it. I've been clean for 7 months, longest amount of clean time in quite a few years. I will be getting on stage and giving my testimony to a group of almost 300 people!! Never imagined the good things I would be doing when I stopped getting high. God is good. -John Mink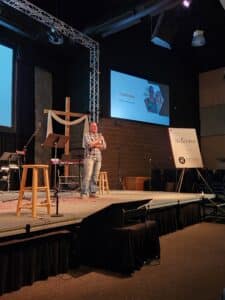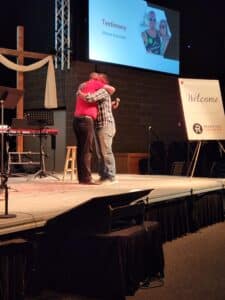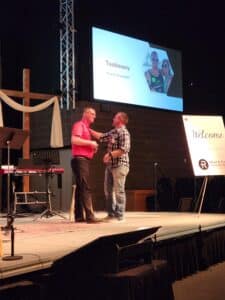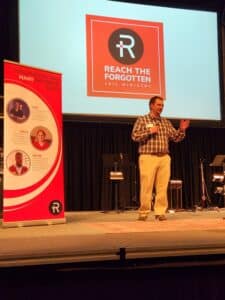 With a community of followers who cheered on John in his success, it was amazing to see him in jail with our video production crew and then on the outside, continuing his recovery. 
While Shane also spoke at Randy's event, the best news was when Randy called to share an amazing story that took place over the weekend. 
Sheriff Brian Miller had been a participant in a retreat called Heroes Return. Sheriff Brian says, "This is a 4-day retreat for male veterans and first responders to go off grid and unlock the pain that keeps men from experiencing distinctive manhood."
At the retreat, a baptism took place. 
However, the roles were switched, at least in terms of how society might think a baptism would take place. Sheriff Brian asked Shane to be the one to baptize him. 
Shane responded, "How can I be the one to baptize you? I've only been clean for one year." 
Sheriff Brian was resolute in this decision. After Chaplain Randy had the privilege of washing the sheriff's feet, Shane told him this story; as a former inmate he was blessed with the opportunity to baptize the sheriff of Mecosta county. "It doesn't even surprise me anymore… the way God shows up in my life," Shane shared. 
Outside of God's Kingdom, these stories are unimaginable. However, Chaplain Randy exclaims with excitement, "I'm on the God-train, and it's not slowing down!"